Experience the Best of Milano in Just One Weekend: Must-See Sights & Insider Tips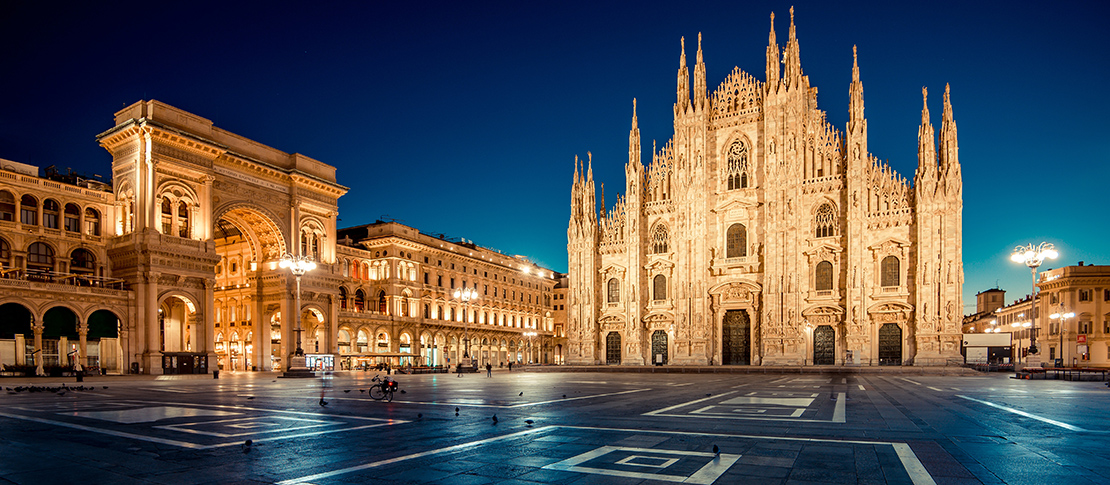 Uncover the magic of Milano in just 48 hours with our exclusive guide to the city's top attractions and hidden gems. Make your weekend getaway unforgettable!
1. Marvel at the Iconic Cathedral of Milan (Duomo di Milano)
No visit to Milano is complete without exploring the breathtaking Duomo di Milano, an architectural masterpiece that took nearly six centuries to complete. Admire the intricate gothic façades, and if you're up for it, climb to the terrace for a stunning panoramic view of the city.
2. Shop 'til You Drop at Galleria Vittorio Emanuele II
Located right next to the Duomo, the Galleria Vittorio Emanuele II is one of the world's oldest shopping malls. Browse through luxury Italian brands and designer boutiques, or enjoy an espresso at one of its historic cafes.
Use airshop.gr search engine and find the best prices on plane tickets to Milan. With direct flights from Athens and Thessaloniki and prices starting from €39, in just 2 hours you will enjoy an aperitivo in Brera!
3. Discover Artistic Masterpieces at The Church of Santa Maria delle Grazie
This UNESCO World Heritage site houses Leonardo da Vinci's iconic painting, The Last Supper. Be sure to book tickets in advance to avoid disappointment, as visitor numbers are limited.
Insider Tip: For an off-the-beaten-path art experience, visit the contemporary art museum, Fondazione Prada.
4. Wander Through the Charming Navigli District
The picturesque Navigli district, with its picturesque canals and vibrant atmosphere, is perfect for an evening stroll. Don't miss the bustling Navigli Grande, where you'll find a variety of bars, restaurants, and quaint shops.
5. Unwind at Sempione Park and Explore the Sforza Castle
Spend a relaxing afternoon at Sempione Park, Milano's largest green space. Afterward, visit the Sforza Castle, which houses several museums and art collections, including works by Michelangelo and da Vinci.
Insider Tip: Grab a gelato from a nearby vendor to enjoy as you stroll through the park!
Milano is a city that effortlessly blends the charm of ancient history with modern sophistication. Don't forget to indulge in some authentic Italian cuisine and take a moment to simply soak in the ambiance of this enchanting city. Buon viaggio!
Airline Tickets Milan
Find cheap flight tickets to Milan, searching for cheap flights with all the airlines, which fly to Milan. The cheapest flights to Milan fast and simple at your computer. Every day we negotiate directly, without intermediaries for thousands of air ticket prices with the most reliable airlines, which fly to Milan. Here you will find all the low cost carriers, which fly to Milan and the scheduled routes to Milan with flights all year long. Direct flights to Milan or flights with intermediate stop in order to find the best flight tickets.
The search engine at the top of the page will help you to find cheap flight tickets to Milan by filling the departure city and the dates of your trip. If you are flexible at the dates use the +/- 3 days search for more choices. As an alternative, various statistics and links for flight tickets are following to Milan. A map, a chart with the prices fluctuation helps you to find the cheapest month to travel to Milan, the airlines flying to Milan, the weather you will encounter at your destination and the most popular and cheapest flights to Milan.
Our goal is for you to easily and simply find the cheapest flight tickets to Milan and complete your reservation confidently and safely. The process begins and ends with us!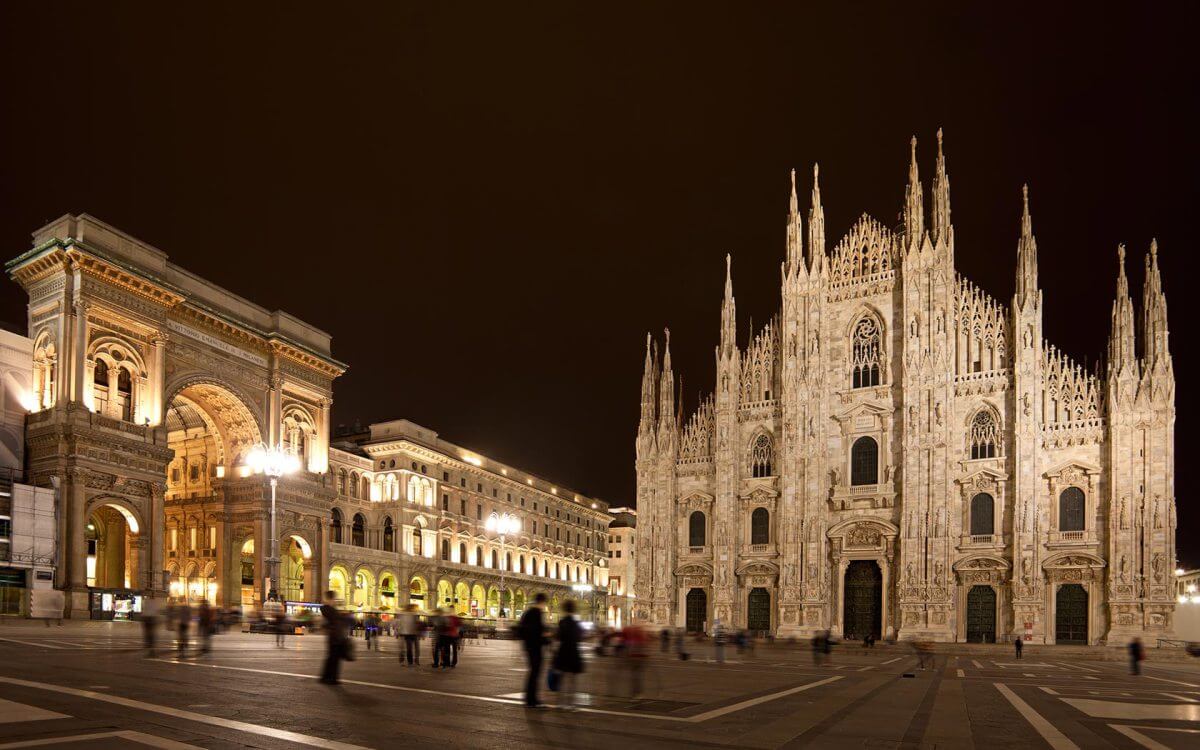 Cheap flights to Milan
The itineraries we found with the lowest prices to Milan
Departure: 03/11/2023

15:40

Athens

[ATH]

Direct

2h 30mins

17:10

Bergamo

[BGY]
Departure: 06/10/2023

17:15

Heraklion

[HER]

Direct

2h 50mins

19:05

Bergamo

[BGY]
Return: 12/10/2023

17:15

Bergamo

[BGY]

Direct

2h 40mins

20:55

Heraklion

[HER]
Departure: 10/11/2023

09:30

Thessaloniki

[SKG]

Direct

2h 10mins

10:40

Bergamo

[BGY]
Return: 14/11/2023

18:00

Milan

[MXP]

2 Stops

16h 25mins

11:25

Thessaloniki

[SKG]
Departure: 06/06/2023

22:05

Santorini

[JTR]

1 Stop

14h 50mins

11:55

Milan

[MXP]
Return: 07/06/2023

15:00

Bergamo

[BGY]

Direct

2h 40mins

18:40

Santorini

[JTR]
Departure: 29/06/2023

19:00

Chania

[CHQ]

Direct

2h 45mins

20:45

Bergamo

[BGY]
Return: 07/07/2023

10:55

Milan

[MXP]

1 Stop

6h 55mins

18:50

Chania

[CHQ]
Departure: 03/06/2023

05:35

Tirana

[TIA]

1 Stop

13h 35mins

19:10

Milan

[LIN]
Return: 05/06/2023

20:50

Milan

[MXP]

1 Stop

5h 0mins

01:50

Tirana

[TIA]
Weather forcast for Milan