Carriers flying to Santorini
Discover the Magic of Santorini: Unforgettable Weekend Getaway Secrets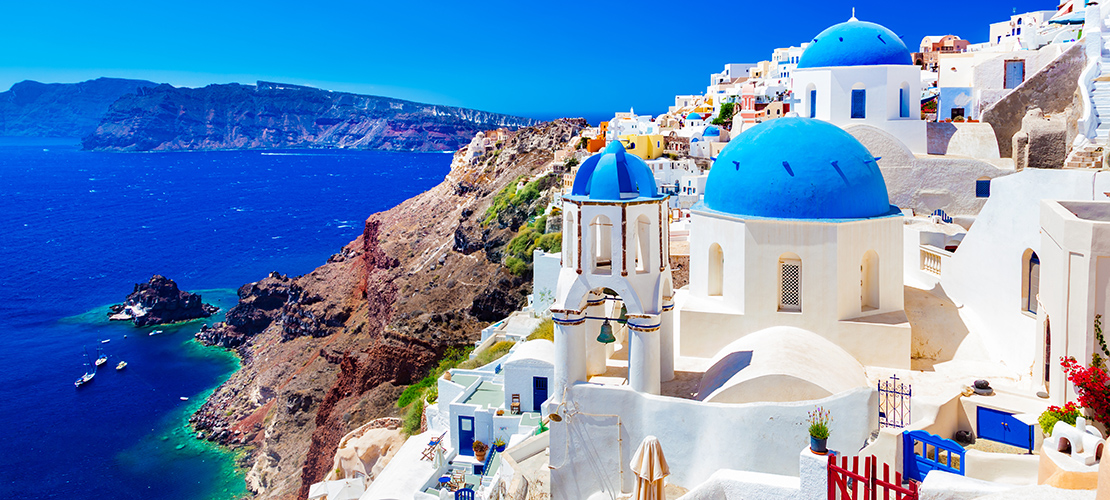 Known for its striking blue-domed churches and stunning caldera views, Santorini is the ultimate destination for a dreamy weekend escape. But beyond the picturesque landscapes, this Cycladic island has many hidden secrets waiting to be discovered. In this article, we'll guide you through the most magical experiences that will make your Santorini weekend getaway truly unforgettable.
Explore the Hidden Corners of Oia
Oia, Santorini's most iconic village, is renowned for its sunset views and charming architecture. To fully immerse yourself in its magic, venture off the beaten path and discover the narrow alleys, lesser-known art galleries, and quaint shops that capture the island's essence. Don't forget to visit the Maritime Museum for a glimpse into Santorini's maritime history.
Witness the Majestic Colors of the Red Beach
Santorini's Red Beach, with its unique blend of red and black volcanic sands, offers a spectacular contrast against the deep blue Aegean Sea. Make sure to spend some time exploring this secluded beach, where you can swim and bask in the sun, all while admiring the vibrant hues and geological formations.
Savor a Taste of Santorini's Culinary Delights
Indulging in Santorini's local cuisine is an essential part of any visit. Start your gastronomic adventure at a traditional taverna, where you can sample mouth-watering dishes like tomatokeftedes (tomato fritters) and fava (yellow split pea puree). Don't forget to pair your meal with a glass of Assyrtiko, the island's signature white wine, produced from the ancient volcanic vineyards.
Find the best prices for plane tickets to Santorini, using the airshop.gr search engine. With direct flights from Athens and Thessaloniki and prices starting from €49, get ready to enjoy the wonderful sunset in Oia!
Discover Ancient Akrotiri
Unearth the secrets of Santorini's past by visiting the archaeological site of Akrotiri. This well-preserved Bronze Age settlement was buried under volcanic ash from the Minoan eruption, giving you a unique opportunity to walk through the ruins and learn about the island's ancient history.
Indulge in a Santorini Wine Tour
Santorini's volcanic soil and unique climate have cultivated a thriving wine industry. Embark on a wine tour to explore the island's wineries, learn about the winemaking process, and sample the distinctive flavors of Santorini's famous wines, including Assyrtiko, Vinsanto, and Nykteri.
Santorini's enchanting landscapes, fascinating history, and delectable cuisine make it an ideal destination for a weekend getaway. By discovering the island's hidden gems and embracing its magical atmosphere, you'll create memories that will last a lifetime.
Airline Tickets Santorini
Find cheap flight tickets to Santorini, searching for cheap flights with all the airlines, which fly to Santorini. The cheapest flights to Santorini fast and simple at your computer. Every day we negotiate directly, without intermediaries for thousands of air ticket prices with the most reliable airlines, which fly to Santorini. Here you will find all the low cost carriers, which fly to Santorini and the scheduled routes to Santorini with flights all year long. Direct flights to Santorini or flights with intermediate stop in order to find the best flight tickets.
The search engine at the top of the page will help you to find cheap flight tickets to Santorini by filling the departure city and the dates of your trip. If you are flexible at the dates use the +/- 3 days search for more choices. As an alternative, various statistics and links for flight tickets are following to Santorini. A map, a chart with the prices fluctuation helps you to find the cheapest month to travel to Santorini, the airlines flying to Santorini, the weather you will encounter at your destination and the most popular and cheapest flights to Santorini.
Our goal is for you to easily and simply find the cheapest flight tickets to Santorini and complete your reservation confidently and safely. The process begins and ends with us!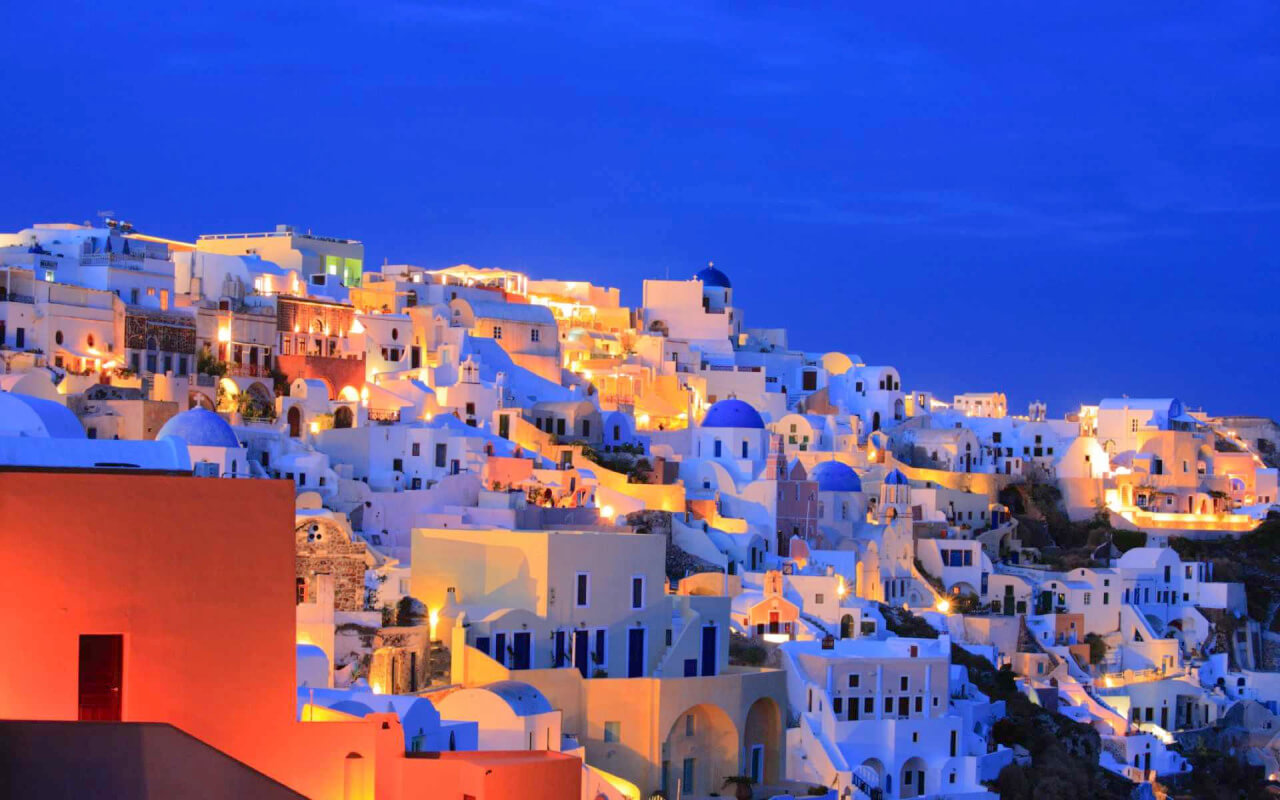 Cheap flights to Santorini
The itineraries we found with the lowest prices to Santorini
Departure: 05/06/2023

07:10

Athens

[ATH]

Direct

0h 50mins

08:00

Santorini

[JTR]
Departure: 02/06/2023

21:20

Thessaloniki

[SKG]

Direct

1h 10mins

22:30

Santorini

[JTR]
Departure: 23/10/2023

08:40

Chios

[JKH]

1 Stop

2h 45mins

11:25

Santorini

[JTR]
Departure: 18/06/2023

19:25

Toulouse

[TLS]

Direct

3h 10mins

23:35

Santorini

[JTR]
Departure: 22/08/2023

06:05

Heraklion

[HER]

1 Stop

9h 50mins

06:55

Santorini

[JTR]
Departure: 27/07/2023

21:00

Larnaca

[LCA]

1 Stop

10h 50mins

07:50

Santorini

[JTR]
Return: 01/08/2023

18:15

Santorini

[JTR]

1 Stop

5h 40mins

23:55

Larnaca

[LCA]
Weather forcast for Santorini